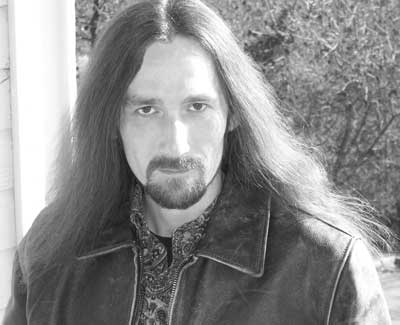 Mike Dees (Guitar, Vocals) is a Singer/Songwriter from Memphis, TN. A prolific purveyor of Southern-fried power pop and veteran of many bands, he recently struck out on his own and hasn't looked back since. Whether playing solo acoustic or with a full-on rock band, he always delivers heartfelt (if slightly acidic) lyrics and ragged jangle rock.
Imagine 1970's AM rock (Neil Young, America) mixed with British Invasion and Power Pop (Big Star,Teenage Fanclub, Gin Blossoms) filtered through a ragged dose of distorted bliss (Soul Asylum, Husker Du, Guided By Voices). Like a candy-coated razorblade, these pop gems slide down smooth before the internal bleeding of emotion sets in. With these sugary bitter-pop nuggets, you can't eat just one. Crunch all you want, we'll make more.
DISCOGRAPHY
Albums/EPs
His introductory 5-song EP "Buried" was released October 2007. The debut full-length CD "Unearthed" was released in May 2008. A 3 song holiday EP, Partridge, was made available for free download on this site December 2008. The long-awaited second album, "Something Like Glitter", was released in 2014. It includes "It's A Hit", one of Pop Garden Radio's top 15 songs of 2013.
Compilations
His song "Fields of Light" is featured on "
Wednesday Nights in Memphis
", a benefit album for St. Jude's Target House.
"Picture" appears on a limited vinyl Memphis Pops festival sampler record from Goner Records.
"What You Do" appears on a commemorative CD for the Charlotte Pop Festival.
His country song "Same Life, Different Day" appears on the Kayak Country Radio sampler.
Tribute Albums
His version of "Let This Dream Never End" appears on "
Sensory Lullabies:The Ultimate Tribute To Jellyfish
" and his version of "Deliver" is on the bonus CD.
His version of "Flood Of Sunshine" appeared on
Beautiful Escape: The Songs Of The Posies Revisited
released by
Burning Sky Records
.
His version of "Nightingale" is on "Take Refuge In Pleasure:The Songs of Roxy Music Revisited".
His versions of "The Knack" and "Hard To Find" are on"If I... If I... If I: The Songs of Squeeze Revisited".
His version of "Ain't It Nice" is on "Stitched Up: The Songs of Toy Love Revisited".
His version of Mike Viola's "Hair of the Dog" appears on "
Pop Garden Radio Presents: The Rock On The Road Tour Season 4
" and "
Stealing Candy From A Butcher: The Mike Viola Weirdo StageIt Covers Collection
", a benefit for the Children's Hospital of Pittsburgh
"Rumour Sets the Woods Alight" is on "
Starry Eyed: The Records Tribute
" from Australian label Zero Hour Records.
Live Band
---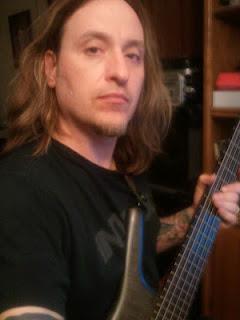 Jeff Forbes: Bass, Vocals
---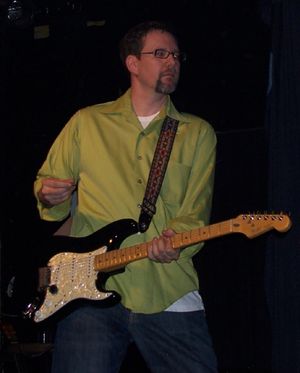 Chris Wood: Guitar
---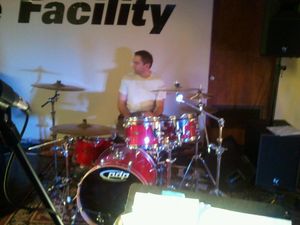 Brad Davis: Drums
---
FORMER MEMBERS
---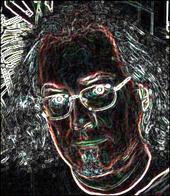 Tom Arndt
:
Bass, Vocals
I played in my first rock band in 1967 in Erie, Pennsylvania. Musical styles (garage, psychedelic, folk, metal, prog, punk, power pop, industrial rhythm & noise, improv, alt, jazz, swing) and home bases (Erie, Boston, Tampa, Chicago, San Francisco, Memphis) have varied widely over the years. Currently performing solo acoustic, and as a member of Chees Kees (bass/guitar/vocs).

Go HERE for more.
---
Dik LeDoux: Drums, Vocals
---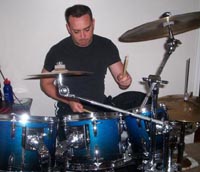 Kevin Doherty:
Drums, Vocals
---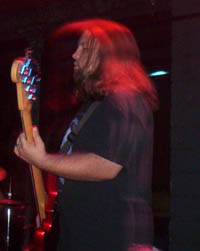 Adam Dodds

:
Bass, Vocals
Currently doing my own thing as well as booming the low end in the band that is Mike Dees. Formerly MauxFaux, formerly The Gary Busey Goes Banana On Your Momma Experience, formerly Apex, formerly Nuclear Easter Egg, formerly Vent, formerly 12:25, formerly Flock.
---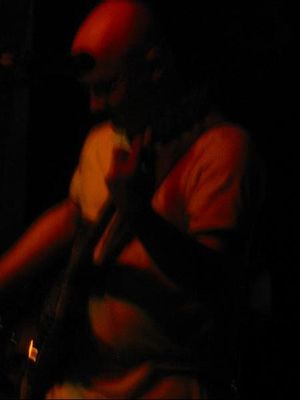 Jobu Babin:
Guitar, Vocals, Glockenspiel
Memphis native Jobu Babin knows the demons that accompany songwriters: the incessant wordplay, the fear and loathing of anything cliche, and sometime futile attempts to match the mood of a vocal to, well, anything. And, of course, the biggest concern, "can anybody GET this?" "Its a patchwork. I write like I'm making a quilt." Pieces come and go, vocals rise and fall, and ideas not quite musical generally take over the process, yet, Jobu's songs stare in the face of convention.
---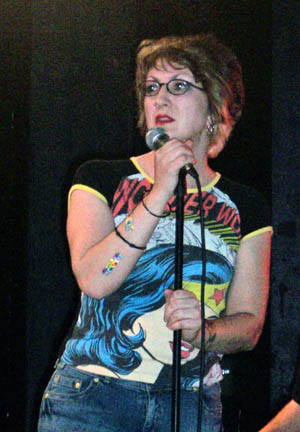 Sonya Forbes
: Drums, Vocals
Sonya Forbes had to step down after the "Wednesday Nights In Memphis" CD release. The gig was pretty bittersweet, as it was also the one year anniversary of this band line-up being together, to the day. She was pregnant and did shows for as long as she could until it got too hard. So a warm round of applause and congratulations to the best drummer I've ever worked with and one of my favorite people in the world. She's gonna be one ROCKIN' Mom! Congratulations Jeff & Sonya!
She appears on "Fields Of Light" from "Wednesday Nights in Memphis" and "Let This Dream Never End" and "Deliver" from "Sensory Lullabies:The Ultimate Tribute To Jellyfish" and the bonus CD.